The kagouyar is a semi modular polyphonic virtual analogue synthesizer. It combine a simple usage and a huge range of sonic possibilities. Thanks to state of the art technologies, it feel like an analogue synthesizer, but include numerous feature and option never seen in a vintage synthesizer. Versatile and intuitive, it will surprise you in many way!
Main features
Designed for sound exploration, the kagouyar is the ultimate synthesizer for drone oriented performance, soft ambient music and hardcore techno. Controls have been tailored to give access to a wide palette of sounds ranging from mellow soundscape to harsh noise.
Compact, it will easily fit in your backpack to your next gig, but big enough to stay in the center of your studio. Be ready to dive into sound synthesis, this machine will unleash your creativity!
4 polyphony voices
With 4 voices of polyphony, you will be able to create lot's more than simple harmony!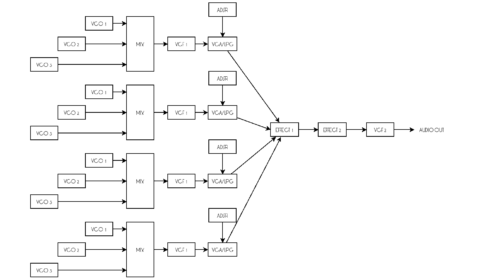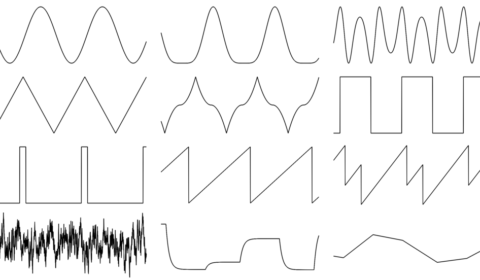 3 oscillators per voice with atypical waveforms and modulations
Oscillators include standard analogue waveform like sinus, saw or square, but also digital generators, chaotic variations and other specific waveforms. All of them include a modulation that add complexities to the shape of the wave.
Multiple synthesis
Each VCO admint 3 potentiometers allowing the use of any oscillator or LFO to modulate the amplitude, the frequency, the phase, the Waveform, and more…
A multimod filter (including a 24dB/Oct low pass) allows a fat subtractive synthesis.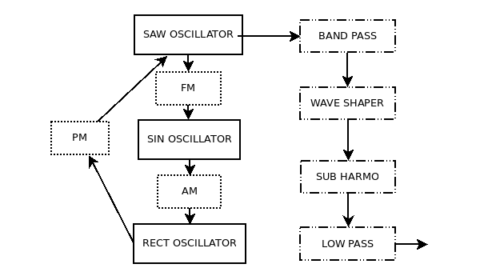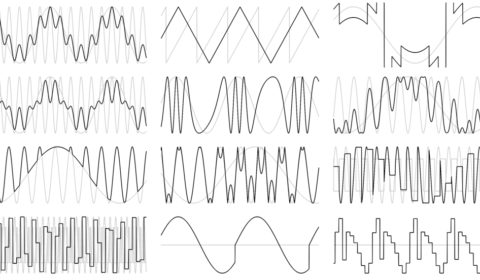 Numerous modulations
The 7 LFO can inter-modulate to create complexes rhythmic sequences, strange variations or automatic animation. Your sound is alive!
Modulation matrix
Patching is simple thanks to it's semi modular conception.
The kagouyar use tactile switch in combination with a modulation matrix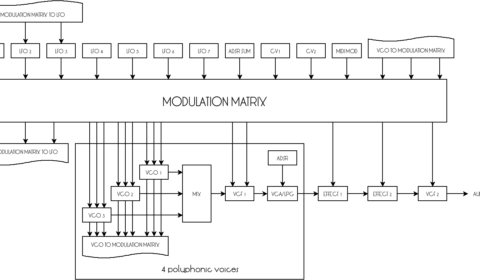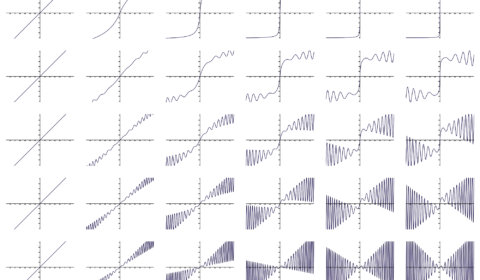 2 Audio effect
2 audio effects (to choose from simple distortion, waveshaper, echo, Doppler effect, etc) allows more authority to your sound, and a more expressive range. The kagouyar can produce anything from soft and round musical layer to fat glitch or digital raw sound.
Intuitive and compact
There is no menu : every functionalities are available with only 2 simultaneous touch. The 46 potentiometers allow to control all parameters at the tip of your fingers.
As light as a small laptop, the kagouyar will fit in any bag and follow you everywhere.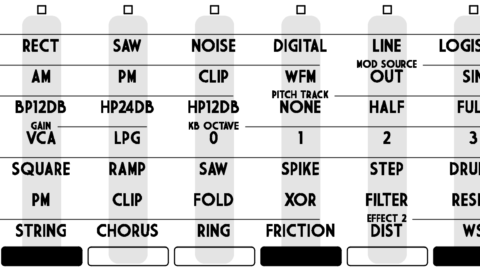 Overview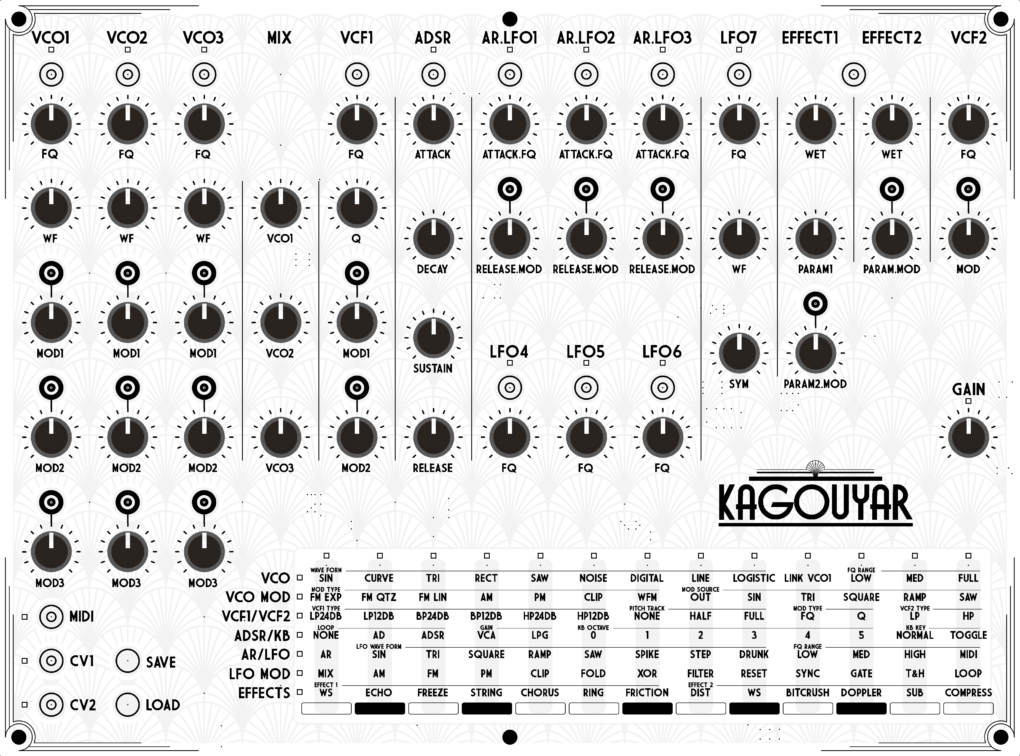 46 control potentiometer
16 Configuration and assignation tactile switch
17 Modulation selection tactile switch
1 octave Keyboard tactile switch, also used to select specific options
27 Led to display modulation, selection and options
Led Gain to display output gain
Save and Load tactile switch

1 – Headphone out (stereo jack 1/4")
2 – Audio out (mono – balanced jack 1/4")
3 – MIDI IN (DIN 5 pin)
4 – GATE IN (0 to 5 Volt – mono jack 1/8")
5 – CV1 IN (Pitch or modulation : -5V to 5V – mono jack 1/8")
6 – CV2 IN (Modulation : -5V to 5V – mono jack 1/8")
7 – Power supply (9V or 12V, DC, 500mA max – 2.1mm power plug)
8 – On/off switch
Demo
Specifications
Size and Weight
L: 350mm
P: 250mm
H back:41mm, front:20mm, max:55mm
1.4Kg
Power
9 to 12V DC
2.1mm power plug (ground outside)
500 mA maximum (150mA average)
Control Input
MIDI plug: 5 pin Din connector
CV1/CV2 IN: 3.5 (1/8″) jack; -5V/+5V input; 100KOhm impedance
GATE IN: 3.5 (1/8″) jack; 0/5V; 100KOhm impedance
Line out
Mono out, balanced (TRS), 6.35mm (1/4″) Jack
Since this is a symmetrical plug, you should use a MONO input on your mix table. You should use a STEREO cable if your mixing desk accept symmetrical signals.
S/N: > 105dB
1.2 VPK (+1 dBu)
100kOhm out impedance
Headphone out
Stereo 6.35mm (1/4″) Jack
S/N: > 105dB
Documentation